This October 19th, the StonePillow charity, which is our local homeless charity will be holding The Big Sleep Out event where members of the public are being sponsored to sleep rough outside on the Cathedral grounds for one night. They will only have the comfort of the sleeping bag they're allowed to bring with them and also the luxury of building their own shelter from a stack of cardboard boxes.
I shall be one of them.
StonePillow charity is very dear to me. I've never been homeless and can't for one minute imagine what it would be like to be homeless but I do know how soul destroying it is to feel as though you have no home to return to. This is without even considering the physical hardship that must come from being at the mercy of our unpredictable weather.
As some of you might know, my bakery adopted the suspended coffee scheme around six months ago where the generosity of our customers pays for coffee and other hot drinks for our local homeless individuals. In the six months we have been carrying out the scheme, we have got to know the lads who come in for the suspended coffee. Some are really transient and we only saw for a few times before their final visit to say goodbye with the good news that they're being housed. Others have been more of permanent fixtures. We know their names, know how many sugars they have in their coffee – 6 for P, 1 for T and 4 for S. They've been a few who I occasionally stand outside the bakery with as they let me stroke their dog, or like today, I managed to get a cuddle from their 7 week old puppy. The relationship is fairly equal, we exchange niceties and banter and they're never invisible to me. I'd go as far to say that so far it's been pretty fun.
But I see a change afoot and it won't be one that either side would have much control over. The weather has started turning cold and the swagger in their walk is diminishing. Backs are haunched more and for the ones who are still sleeping rough, the wear of the overnight chill really does show on their faces. Their humour is not so apparent but their courtesy remains present. I predict the uptake of our suspended coffee scheme becoming higher in the months to come and through my rough calculations, we have a month's worth of hot drinks banked if we continue to get around our average of 7 a day come in for hot drinks. Some days, we see as many as 15.
Hence, this is the purpose of this post. I'm keeping the awareness up. As we approach what is always a season of overspending and overconsumption, spare a thought for the homeless, because regardless of our political beliefs, no one should feel that they haven't got a home to go to. For once, we should turn this not in my backyard mentality that we are so notorious for, into something positive. We ought to, as members of this community decide that homelessness is not acceptable and that it should not happen in our backyard.
There are ways to help. StonePillow charity relies on monetary donations and works hard on organising events that would draw awareness and funds to their cause. One of which is the Big Sleep Out which I am participating in. Consider sponsoring me for this event by clicking the button below.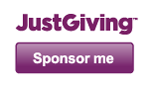 You could also come in to my bakery on Guildhall Street, Chichester and donate £1. £1 would bank two hot drinks. We make no profit out of this. Our part in this scheme is the time and the human contact we provide. We've been told that this is equally appreciated by the lads.
You could also take a leaf out of Miss Jack Monroe and buy someone less fortunate than you 22 meals for the price of one coffee. Do exactly that. For £3, you could donate to your local food bank food items that could make up 22 meals. They won't be haute cuisine. Or scrumptious. Or nutritionally rounded. But they will see someone through another day. Do this once a week, forgo one coffee out of your daily routine and buy these items instead. Grandiose gestures are not required but consistency In donations will make a big difference.
And just in case you're wondering why I'm doing this? I'm not sure myself. I can't verbalise it. Maybe because I understand what it feels like to feel displaced. Most probably because in the past, I have been the recipient of random acts of kindness from friends and absolute strangers when my youngest daughter was in Special Care Baby Unit and us being told that the prognosis was nothing less than certain brain damage. What I truly believe is that what defines us is not some split second decision made in some distant past, but instead it is made up of each of those moments where the opportunity to make the smallest difference arises and us realising that a small deal of deed is worth whole lot of pity.
You are not just the drop in the ocean. You are the mighty ocean in the drop. – Rumi